Total Net Solutions is a family business maintained with loving care by 'Will.I.Am, Wayne AKA(Dave)' and 'Eileen AKA (Ellie)' collectively known as 'W&E'/'WE'. WE have years of experience and all the skills required to host, design, and develop exciting dynamic websites to customers specifications & satisfaction.

WE are keen Community & Club supporter's and are interested in helping with community projects, or hosting community websites. Please visit our Community Projects Page to learn more if you are interested.♥

Just a few of the Things 'WE' can do and have done, HTML5, PHP, JQUERY, CSS, WordPress, customer content management, customer applications, application integration, application conversion(recoding), create and maintain websites, design for any type of media print, Internet, Car Foil design.
WE also provide cost effective remote PC Advice, repair, configuration, installation of applications on windows platforms in multiple languages. Upgrade of outdated software whether it be running on DOS or other outdated format or other variation of Operating system or Hardware.
WE can handle your whole online presence and online marketing campaign, some of the things we can do for you follow; Domain Name Registration, setup of web hosting, email and even web site creation, Search Engine Submission, Search Engine Optimisation, improve Google Page Ranking, advise on appropriate 'keywords' to attract desired traffic(for your website type), integration with social media such as Facebook, Twitter and plus more.

If you would like any advice, whether it be Personal Computer and Information Tech knowledge, Hardware, TV media, Web Site design or Web or Application,and Project Planning or, of course if you would like to know more about any Total Net Solutions products and services.

Your also welcome to ask for advice on any other subject you can imagine and WE will do our best to help or recommend based on years of experience, work, life and study!

People B4 Profit!

♥ Wayne & Ellie ♥

Please use our Contact Page.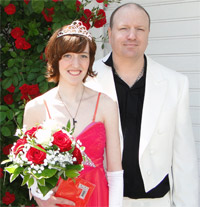 ♥ Wayne and Eileen ♥
Thanks for visiting our website, please come again soon:) Update 05/2013